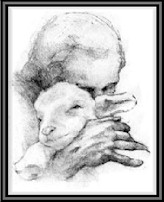 Please think about the following..
Have you been hurt, rejected or disappointed by someone?  Jesus was.  He picked twelve men to follow Him.  For three years He showed them, taught them love.  He washed the dirt from their feet to express His love for them.  After all that time, one rebuked Him for money.  The other eleven scattered when He was arrested.  Jesus had no one to stand by Him.  Next time you are feeling hurt, rejected or disappointed remember Jesus knows how you feel.  He will always be there when no one else is.  He's always listening, waiting for you to talk to Him.  What a friend we have in Jesus!
Come to me all you who are weary and burdened, and I will give you rest.  Take my yoke upon you and learn from me, for I am gentle and humble in heart, and you will find rest for your souls.
Matthew 11:28-29
Do you ever feel alone?  Do you feel like no one can possibly understand what you are feeling?  I did.  That was until I saw this picture of the lonely, barren Jericho road Jesus walked to His crucifixion.  Jesus was and still is the only one to walk the earth who was totally alone when He died.  He bore the sin of the world; He was no longer recognizable to His Heavenly Father.  Jesus had no one to comfort Him.  We do.  Jesus died painfully alone for us so we never would be.  What a friend we have in Jesus!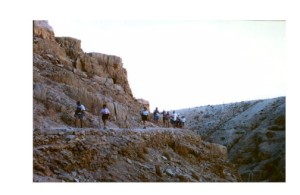 Peace I leave with you; my peace I give you; not as the world gives do I give to you.  Do not let your hearts be troubled and do not be afraid.
John 14:27
Are you now thinking Jesus sounds good for your down times?  Guess what….He's great to talk to during your happy times too!  When something exciting happens you want to tell everyone, right?  I am sure when someone professed his or her belief in Him; Jesus wanted to shout with joy.  That's all He wants from us.  After you get to know Him believing isn't hard.  An eternal friend is who we will find in Jesus!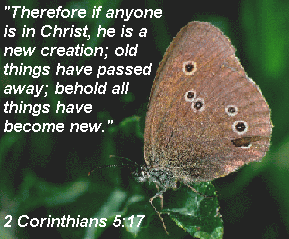 Here's what's truly amazing about Jesus.  No matter what you have done in your life He will let you start anew.  Really!

I also want you to know that seventeen years ago I didn't know Jesus.  Eighteen years ago I would have viewed this site and immediately disregarded what I read.  Why?  I had complete control of where I was going and what I was doing.  At least I thought I did.  I couldn't see I needed Jesus.  It wasn't until I lost all hope and ran out of options in my life, that I came to know Him.  I have been diagnosed with ALS (Lou Gehrig's Disease) that has no cure, no hope.  Jesus was my last resort.  What amazes me is Jesus isn't offended by that fact.  He has given me hope to replace my despair.  He has given me light to pierce my darkness.  He also gave me something I never thought I would have…joy!  That is the reason why I created this site.  I want you to always have light in your life.  I want you to experience pure joy!  I want Jesus to be your friend too!!
I am the light of the world.  Whoever follows me will never walk in darkness, but will have the light of life.
John 8:12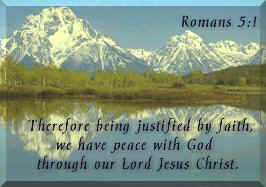 Have you ever thought about what will happen to you when you die?  I sure have.  I came to the conclusion it is better to live knowing I'll be rooming with Jesus for eternity than to live not being sure (pretty scary thought, isn't it?) what will happen.  What about you?  Have you ever really thought about eternity and where you fit into it?
I am the resurrection and the life.  He who believes in me will live, even though he dies; and whoever lives and believes in me will never die.  Do you believe this?
John 11:25-26
In my Father's house are many rooms…I am going there to prepare a place for you.
John 14:2
Please take a look at My Story, Life's Trials, Haircut from Heaven and Breathe Easier.  I included these glimpses into my life in hopes you can see how things can change when you know Jesus.  I have thankfully accepted His gift of salvation.  That same gift is waiting for you to unwrap today.  All you need to do is ask Him for it.  He delights in you, He will never withhold His gift from you!
Okay, now I've told you a little bit about Jesus.  Do you want to know more?  Start by getting an easy to read Bible such as a NIV (New International Version).  Read the book of John located in the New Testament at least 3 times.  Why 3 times?  You will get a better feel for who Jesus was and is.  Allow His words to sink in.  Ask, ask and ask questions.  When you are feeling like you are ready for Jesus' entry into your life then you might pray a prayer like this:
Lord Jesus, forgive me of my sins.  I ask you to come into my life.  Take charge of my life this moment and forever, and grant me the assurance of eternal life.  Thank you for the gift of your Holy Spirit who now lives in me.  By his power, help me to be faithfully obedient, sharing this strength, faith, joy and love with others in Jesus' name.  Amen.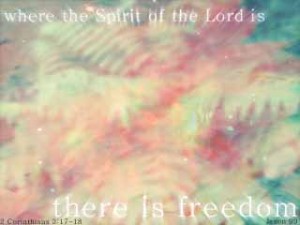 Thank you so much for taking the time to meet my friend Jesus.  Please let me know if you make Him your friend too!  I would love to hear from you!
 "Jesus and the Lamb"
by Katherine Brown is provided courtesy of Christ-Centered Art.

 Copyright © 2016 Meetmyfriend.com