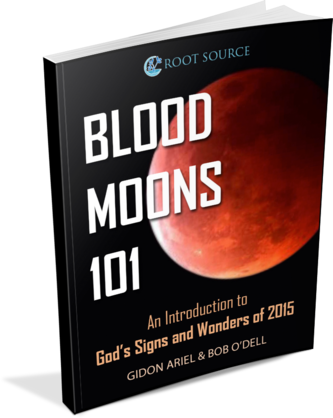 BLOOD MOONS 101
An Introduction to God's Signs and Wonders of 2015
Plus: Historic Prayer for Jerusalem During April 4 Eclipse
What is a Blood Moon?
We are now in the midst of an exceedingly rare celestial phenomenon that has massive historical significance.
On April 4th, a total lunar eclipse (known as a "Blood Moon") will coincide with the first night of Passover.
Learn what this means for the Jewish People and the entire world in this free eBook.
"The sun shall be turned to darkness, and the moon to blood, before the great and awesome day of the Lord comes."   (Joel 2:31)