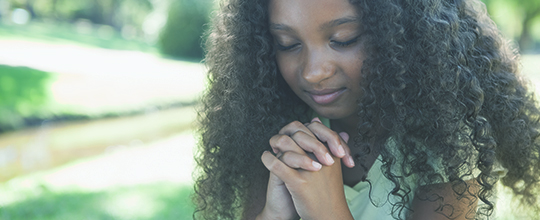 Excerpt from " Hope for Each Day: Morning and Evening Devotions " by Billy Graham
Pray Anywhere, Anytime
Rejoice always, pray without ceasing.
1 Thessalonians 5:16–17
Prayer is an essential part of a healthy Christian life. Just as omitting an essential vitamin
from our diet will make us physically weak, so a lack of prayer will make us spiritually anemic.
The Bible says, "Pray without ceasing." It isn't enough to get out of bed in the morning, quickly bow our head, and repeat a few sentences. Instead, we need to set aside specific times to be alone with God, speaking to Him in prayer and listening to Him speak through His Word. If you set aside special times for prayer, your unconscious mind will be saturated with prayer all day long.
Pray without ceasing
For the overworked mother or other busy person, this may seem impossible (although even a few minutes alone with God can reap rich rewards). But even when we are busy, we can "pray without ceasing" in our hearts and minds. We can pray anywhere, anytime and God will hear us. Today let prayer saturate your life "without ceasing."